ABOUT US
FOLKLORE COMMUNITY
The Folklore Community, is a culture and heritage platform that seeks to use the technology of music fused with various art-forms, to capture, document and preserve our folklore.
"In the heart of our collective existence lies a vibrant tapestry of human expression known as Folklore. It weaves together the soulful essence of a people, in an intricate web of traditional wisdom, customs, and captivating tales cherished by generations past. Whispers carried on the winds of time, where words morph into dances, proverbs sing through melodies, and laughter echoes in the form of jokes. Such artistry, captured across diverse mediums, reflects the pulse of life within a community. Folklore is this collective documentation of art forms passed through generations by word of mouth.
This Folklore Festival prides itself in being a conduit for inter-generational dialogue, indigenous knowledge sharing, and the important documentation and preservation of African folklore as it re-defines itself through time and instilling a stronger sense of identity in ourselves as Africans."
-  PILANI BUBU | INDELIBLE STORYTELLER
The community comes together for 2 kinds of events: Folklore For Kids and Folklore Firesides, the former focuses on kids getting exposure multi-disciplinary touch points of their own identity and culture.From literature, language, children's play songs, drumming and indigenous instrument workshops, dance & more. The latter hosting indigenous knowledge share conversations for adults covering various spectrums of folklore: music, art, theatre, music, literature, poetry & more.
This year during heritage month, we come together again to celebrate community and culture on the 16th of September 2023 at the second edition of the Folklore Festival.
FOLKLORE FESTIVAL 2023
OUR SECOND EDITION IS HEADLINED BY SHO MADJOZI & VUSI MAHLASELA ON 16 SEPTEMBER 2023, IN JOHANNESBURG
The Folklore Festival returns for another year of a vibrant celebration of African identity, culture, customs, and heritage on the 16th of September 2023 at the National School of the Arts in Braam Park, Johannesburg. The festival promises an unforgettable experience, exploring a Pan African offering of music, literature, crafts and food for the whole family. A music concert on the main stage, a curated kids stage and play area with workshops and a book fair of the children's storyteller's. Traditional dancers and drumming circles off stage, making for the best sensorial cultural experience in Johannesburg, this heritage month.
On the line up: the electrifying poet, rapper and afro-centric Sho Madjozi (SA), 'The Voice'; Vusi Mahlasela (SA), who is set to release his 8th studio album 'Umoya this September. The enchanting indigenous jazz vocalist Thandeka Mfinyongo (SA), the uhadi, mbira, percussive trio with sis Lungiswa Plaatjies, Nomapostile Nyiki ft. Kim Masala  known as Ancient Voices (SA). From Kenya this year, we are excited to share an artist that fuses the Nyatiti (a genre of music and an 8-stringed instrument called Luo lyre) into modern sounds: Makadem (Kenya) ft. Eddie Grey, a visionary and trailblazer in the Jazz and fusion scene in East and Central Africa. Representing the heritage of Zimbabwe, Josh Meck will share a project celebrating the icons of music from his home country, immersing you in a symphony of cultural richness. South African advocate for World Music; DJ Nicky B, will be returning for a daytime set this year, infusing the air with infectious beats and irresistible melodies. Pilani Bubu will be performing her projects Folklore Chapter 2 with the NSA choir and an experimental set titled 'Folklore Dlala - Piano' exploring children's play songs she sung as a little girl, explored in the format of South African Dance music: Afro-Pop, Amapiano, Afrobeats, House, Gqom in collaboration with Abraham Moughrabi of Jinn Records featuring singer & storyteller Siyabonga Mthembu, Bokani Dyer, Simz Mshengu on Drums & MPC.
Early bird ticket sale is on and available on Quicket from R80 for kids to R100 for adults at 50% discount until the 16th of August 2023. Purchase tickets for the whole family!
MORE THAN JUST A MUSIC FESTIVAL
IMMERSE YOURSELF IN OUR KIDS BOOK FAIR ON THE KIDS STAGE
Expand your horizons and embark on a journey through the Folklore Festival Book Fair. Last year our kids met extraordinary African childrens book authors like Zulaikha Patel of My Coily Crowny Hair, Zinhle Matthews, My Family of Superheroes, Amo and Nkuli Nkosi, Khanya's first day at the park & more. This literary haven is a testament to the power of words and stories in folk tales that transcend time and space, creating connections across cultures and generations.
2023 AUTHORS TO BE ANNOUNCED 1 SEPTEMBER 2023

ACTIVITIES FOR THE WHOLE FAMILY WITH OUR DRUMMING WORKSHOPS & INDULGE IN OUR FOOD & CRAFTS MARKET
Treat your taste buds to the classic flavours of a modern day South African Braai, Potjie or African Cook Out at the Food. Discover unique, proudly African products crafted by talented artisans at our crafts market.
THIS IS AN OUTDOOR FESTIVAL
Please make sure to bring your sunscreen, hats, umbrella's camp chairs, picnic blankets and all that you need to enjoy a full and glorious day in the sun.
THE FOLKLORE FESTIVAL IS PROUDLY SPONSORED BY
The Department of Sports Arts and Culture and the National Arts Council, and produced by Bupila Publishing (Pty) Ltd T/A Bupila. Curated by Indelible Storyteller Pilani Bubu - For more visit: www.folklore.community | Contact: info@folklore.community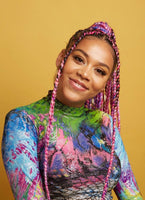 SHO MADJOZI
South Africa's Global Trailblazer
Step into the vibrant world of Sho Madjozi, where African heritage dances with cosmopolitan flair. This multi-award-winning artist has ignited the world's stage, captivating hearts and minds with her inimitable fusion of Tsonga, English, and Swahili languages, Gqom beats, Afro-pop rhythms, and bold fashion statements. With her chart-topping tracks and unmatched energy, Sho Madjozi is a force of nature that will leave you breathless. She will also be participating in our Book Fair sharing her children's book: 'Sho Ma & The Stars'.
READ MORE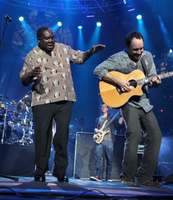 VUSI MAHLASELA
"The Voice" of South Africa is Back!
Vusi Mahlasela, revered as "The Voice" of South Africa, celebrated for his distinct, powerful voice and his poetic, optimistic lyrics. With an illustrious career, Vusi has enchanted the world with seven mesmerizing studio albums, a testament to his extraordinary artistry. He's collaborated with icons like Warren Haynes on"Soulshine" and the Dave Matthews Band on the heartrending anthem"Every Day." A luminary on global stages like Live 8 and Live Earth, as well as gracing the stage of the Nelson Mandela's historic inauguration in 1994. In 2012, the prestigious SAMA Awards celebrated his profound contributions with a lifetime achievement honour. Now, the anticipation rises as Vusi prepares to unveil his highly-awaited album, "Umoya," set to be released in late September. This extraordinary and deeply personal work marks Vusi's first studio album of new songs in 13 years. The eagerly anticipated set was recorded at Flame Studios at Constitution Hill and produced by multiple Grammy Award winner JB Arthur. Working with a small crew of young musicians - several of whom are graduates of Vusi's own music development foundation - Umoya is a welcome return to Vusi's folk music roots. The Voice is Back!
READ MORE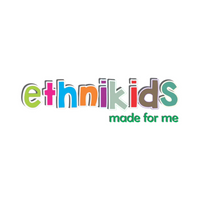 Folklore For Kids - Book Fair
Is brought to you in partnership with EthniKids Books. Come for the full day experience from 11 -5pm and be inspired by African authors of childrens books both young and older. The Festival ticket gives you a free pass in to the Kids Kraal.