FOLKLORE FESTIVAL
Building Community Through Collaboration
Folklore Festival is all about building community through collaborations that celebrate and embrace diversity! At the heart of it is storytelling, intergenerational dialogue and showcasing and sharing our Indigenous Knowledge Systems through music, poetry, literature, art, and dance! This is more than a music festival! It is a gathering for the whole family which aims to reignite our sense of connectedness and community on South African Heritage Month.

Our Festival Director's way to bridge the gap that exists between the old and the young, the then and now is through a production that not only upskills the pupils of the schools we collaborate with through a skills transfer program, but by way of knowledge transfer which she believes is empowering to our heritage as the young ones are a vehicle to carry our Indigenous Knowledge Systems to the future! Through rehearsals and workshops, the pupils gain insight and the confidence to perform alongside industry professionals for the families and the Folklore Community!

As part of the festival's agenda towards intergenerational dialogue, we see on the main stage, experimental collaborations in which you can expect a folkloric and nostalgic storytelling fused with modern dance sounds inspired by childhood play songs that resonate with the archetypal inner-child. Paying homage and reference to the dance culture of South Africa in the genres of afro-pop, amapiano, gqom and kwaito weaved with jazz and children's voices. Elevating the idea of play as a form of learning and exchange. An inspired teaching moment…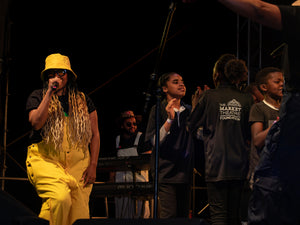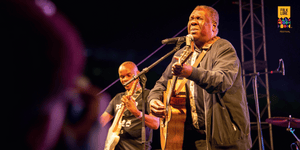 Edu-play for Bambinos and Kids
Our ethos for Folklore for Kids is to be a safe environment that cultivates our children's capacity to express, listen, learn, and discover through play and activities. We aim to be a space that encourages families to spend time outside of the home to expose their kids to that which is meaningful. The festival offers a kids play area and kids stage. Whether you are bringing your bambino who is learning to walk, your kid who enjoys being active and another who thrives best engaged in an interactive
activity - our play area with child minders has something for every kid, with soft play, Edu-play and workshops.
Our Book Fair features book readings and signings by African
authors who are passionate about writing enriching and educational stories that the African child can draw inspiration from and learn through.
Not just a music festival!
The activities at Folklore Festival are informed by celebrating our culture and heritage through a multidisciplinary experience from the East, West, North and South of Africa. A music concert on the main stage, workshops, a book fair on the storyteller's stage, a bambinos and kids area with drumming circles, play time singing and a safe place to leave your kids to play and learn - not forgetting traditional dancers off stage, making for the best sensorial cultural experience!

"Folklore is the expressive body of culture shared and preserved by a particular group of people, it is inclusive of the traditional beliefs, customs, and stories of a community, passed through the generations by word of mouth, in the form of tales, sayings, dances, proverbs, jokes and music captured through various art forms." Says Bubu.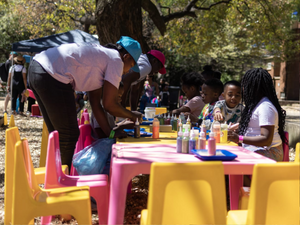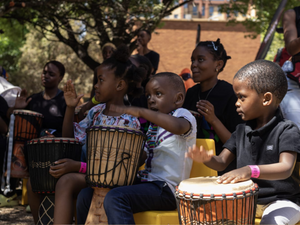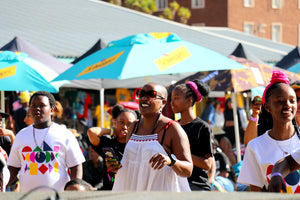 Growing Audiences for Indigenous Arts & Artists
Folklore Festival curates a lineup of art and artists that showcases elements and tells stories that are authentic and unique to us as Africans. This then creates the opportunity for niche artists who are not in the mainstream to be discovered and appreciated by new audiences through the Folklore Community.
Connecting Crafters and Entrepreneurs to Consumers
We embrace the rich tapestry of our African arts, crafts, curios, fashion, jewellery, indigenous toys, instruments and more at the Folklore Festival Craft Market to showcase and create the opportunity for crafters of unique and proudly African products to meet customers.

Festival goers are treated to a wide plethora of cuisines at the Folklore Festival Food Market to explore delectable food and refreshments by vendors who are passionate about good food!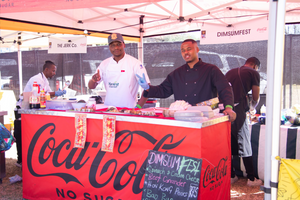 Join the community
The Folklore Festival was inspired by the SAMA Award-winning album Folklore: Chapter 1 and the realization that there exists a community which celebrates and appreciates culture and Heritage. We will launch Folklore Chapter 2: Ekuseni on 30 November and have Folklore Festival Summer Fringe Shows coming up. Sign up to receive invites and updates, and see you soon!